Name: Ramble
Brewery: Long Trail Brewing Co. (Bridgewater Corners, Vermont, USA)
Style: Kölsch
ABV: 5.5%
Review number: 4
My score: 3.75 / 5.0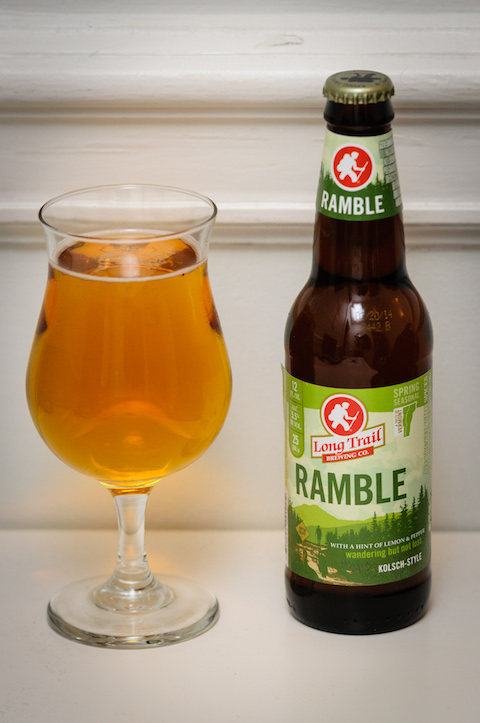 Appearance
The Ramble is not cloudy at all, very transparent. It looks light. The color is kind of inviting but I do not feel convinced at this stage...
Taste
Although it has a very light, lagerish smell, it is actually very fruity and sweet (but not too much). I am surprised as I was expecting something tasteless. It is definitely a light beer, but it has a nice taste. I personally like that it is absolutely not hoppy.
Mouthfeel
It is thin and light, but leaves a very pleasant aftertaste. Carbonation is nice, very small bubbles. It looks flat but the bubbles are actually very small.
Overall
The Ramble is a nice beer to drink during the summer. I would also appreciate it with a meal such as a burger, I think. Great, now I want a burger.
---